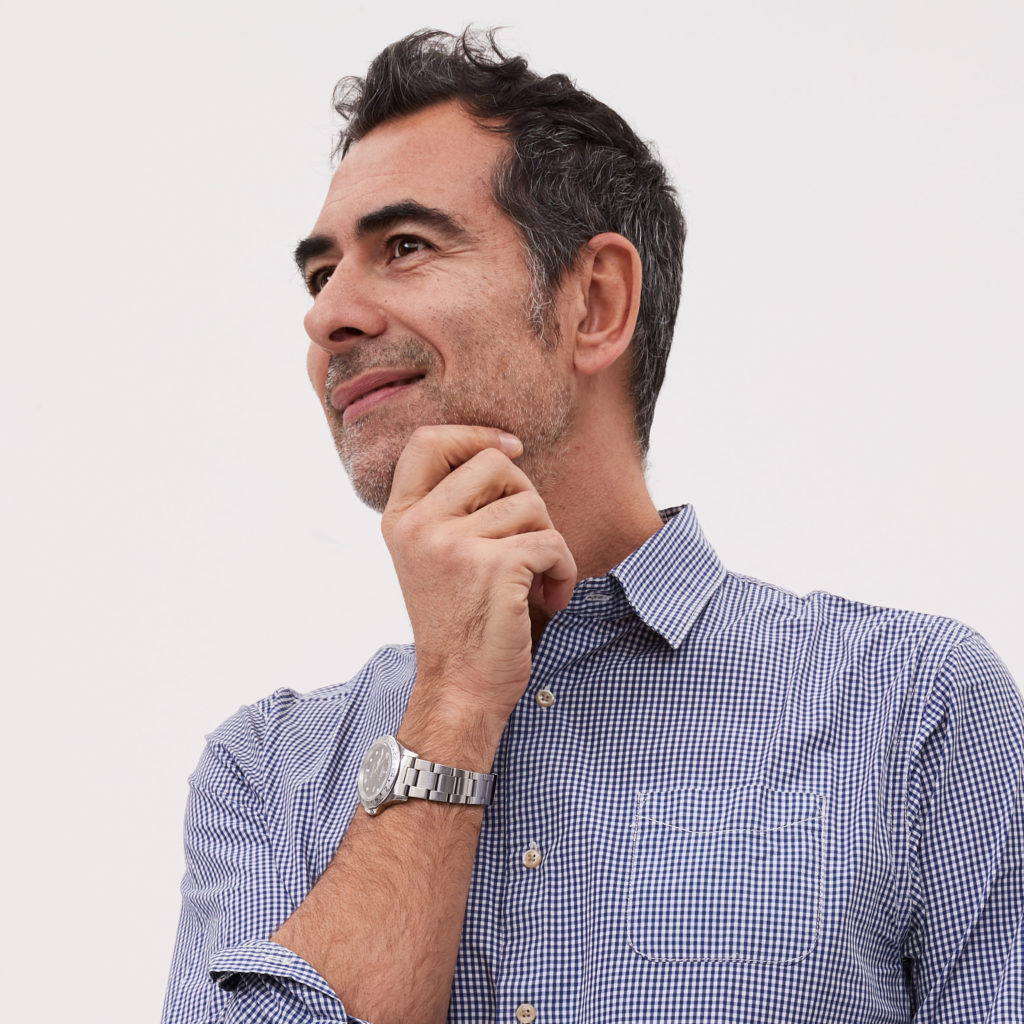 CRISTIANO BURANI'S CREATIVE TRAINING STARTS DURING HIS FASHION DESIGN STUDIES AT PARSONS SCHOOL IN NEW YORK, AFTERWARDS HE COLLECTS COLLABORATIONS WITH COMPANIES SUCH AS LA PERLA, BLUMARINE, VERSACE, LIU JO, MICHAEL KORS AND BENETTON_CAPSULE SPECIAL PROJECT.
IN 2010 THE LAUNCH OF THE BRAND CRISTIANO BY CRISTIANO BURANI AFTER THE WINNING OF FASHION INCUBATOR, A CONTEST BY CAMERA NAZIONALE DELLA MODA ITALIANA THAT REWARDS THE BEST YOUNG DESIGNERS. IN THE SAME YEAR HE IS ONE OF THE FINALISTS AT THE THIRD EDITION OF "WHO IS ON NEXT" BY VOGUE ITALIA.
THE BRAND IS IMMEDIATELY SELECTED BY THE MOST IMPORTANT RETAILERS AND CATCHES THE INTEREST OF NATIONAL AND INTERNATIONAL PRESS. SINCE 10 YEARS THE BRAND SHOWS EACH COLLECTION WITHIN THE MILAN FASHION WEEK OFFICIAL CALENDAR.
SUPPORTED BY CAMERA NAZIONALE DELLA MODA ITALIANA AND HIS DISTRIBUTION PARTNERS, HE STARTS AN INTERNATIONAL TOUR AS A GUEST WITH FASHION SHOWS AND PRESENTATIONS IN PARIS, LONDON, NEW YORK, DUBAI, MOSCOW, KIEV, TOKYO, BEIJING.
IN NOVEMBER 2013 WORLD FASHION CHANNEL DEDICATES TO THE DESIGNER THE AWARD AS "NEW NAME OF ITALIAN FASHION" DURING THE WFC AWARDS CEREMONY IN MOSCOW.
IN 2015 CRISTIANO BURANI'S NAME IS FEATURED IN THE BOOK "IL NUOVO VOCABOLARIO DELLA MODA ITALIANA".
FROM SEVERAL SEASONS THE DESIGNER WORKS IN TOKYO ON A LUXURY CONTEMPORARY COLLECTION FOR THE JAPANESE MARKET.